Think! investeert in VERO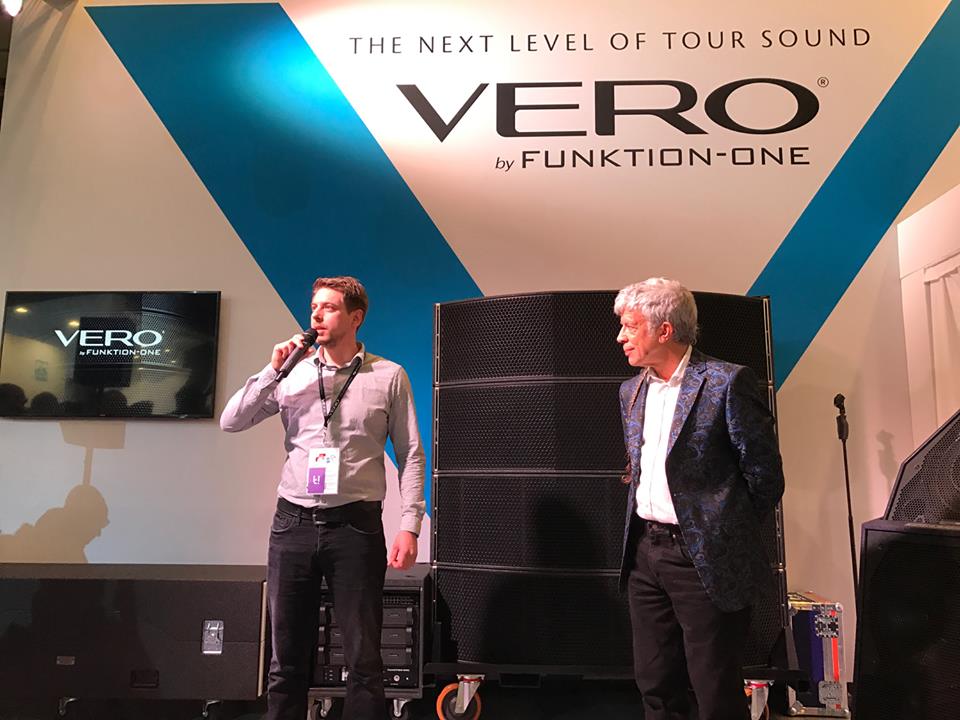 Eindelijk kunnen we officieel bekend maken dat Think! AV heeft geïnvesteerd in VERO, het nieuwste toursysteem van Funktion One. Op de eerste dag van de Prolight+Sound in Frankfurt werd dit bekend gemaakt tijdens een persbijeenkomst op de beursstand.
Lees hier het persbericht gepubliceerd door LSi Online: www.lsionline.com/think-av-invests-in-funktion-one-vero
Tony Andrews (eigenaar Funktion One): "We're really happy that there is now a permanent Vero system in the Netherlands; Remco fully deserves the business success he has worked so hard to achieve. I have no doubt that Vero will continue to impress and that Think! AV will benefit from being the main Vero operator in that area."
Bekijk ook onze eigen nieuwe pagina over VERO!